Slideshow
Other Top Rated Products
4.9 star rating
36 Reviews
Bleed blue
Review by Renee T. on 13 May 2020
review stating Bleed blue
My dog loves his blue shirt!!!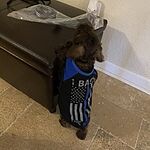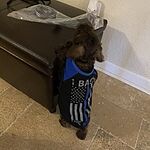 Awesome support gear for your fur baby!
Review by Tracy D. on 12 Mar 2020
review stating Awesome support gear for your fur baby!
Great show of support with light, breathable fabric and great fit!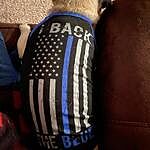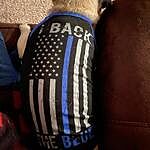 Fits perfectly
Review by Melissa on 25 Dec 2018
review stating Fits perfectly
I cannot be happier with Thin Blue Line USA. they were quick to exchange my dogs shirt and the small for perfectly for a terrier size. She loves it and I love it. She has gotten many compliments on it!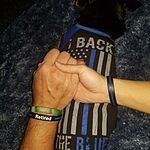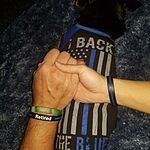 Thin blue line dog shirt :)
Review by Shantal B. on 29 May 2020
review stating Thin blue line dog shirt :)
Thank u soooo much for the thin blue line dog shirt!!! It's alittle big on my 4 pound teacup yorkie max but I will shrink it with the dryer Hahahaha thanks again!!!
Fast delivery. great products
Review by Jim H. on 3 Apr 2020
review stating Fast delivery. great products
Fast delivery. great products
Q: When will you be restocking the large in the dogs back the blue shirt?
A: We are looking to produce new dogs shirts with new designs! Please stay tuned.
Q: Do you make martingale dog collars?
A: Right now, we do not have martingale dog collars available. We'll pass your suggestion along to our product team!
Q: How are the dog shirts sized ?
A: Unfortunately, there was a glitch in our system and we never received your inquiry. We sincerely apologize for the inconvenience and delay! Please use discount code HDEFR5 at checkout for $5 off your next order at
thinbluelineusa.com
.
In answer to your question, the only dog shirt available is a size small. The back length is 9-12" and the chest girth is 16-20" you can also find this information on our website.
Thank you for your continued support!
Thank you!
Q: Isn't this flag...backward?
A: The dog shirt does have a reversed flag design.