Slideshow
Other Top Rated Products
5.0 star rating
1172 Reviews
The best Collars
Review by Vanessa D. on 27 May 2020
review stating The best Collars
These are very comfortable for and easy to put on the dogs. We love them. Easy purchase and fast delivery. Thank you for a great product. Sage is a rescue and is the one in MY chair, she is 1.5 years old and is 60lbs. Axel is almost 8 months, 80lbs., he's seated next to her. Thanks again.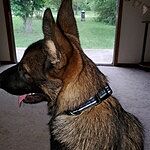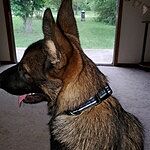 Love it!
Review by Cadence H. on 20 May 2020
review stating Love it!
Absolutely perfect! Looks amazing on my GSD! 💙 Now he can support the Thin Blue Line and his LE Daddy with us!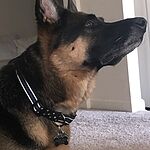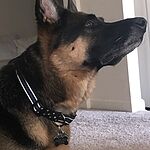 Michelle M.
5 star rating
Very nice quality! Heavy duty
Review by Michelle M. on 19 May 2020
review stating Very nice quality! Heavy duty
Very nice quality! Heavy duty and looks great!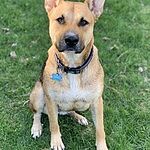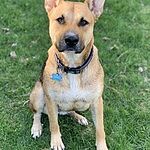 Best collar I've ever owned!
Review by Ellen H. on 7 Apr 2020
review stating Best collar I've ever owned!
Obviously I chose this because of what it stands for. I was happily surprised to see the high quality of this collar! Purchased this and the leash for our 130 pound American Mastiff Diesel! Love it!!!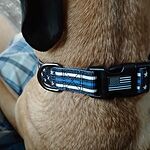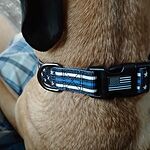 Just love the collar. His
Review by Barbara C. on 7 Mar 2020
review stating Just love the collar. His
Just love the collar. His human brother is a local police officer. So apallo wears it proudly. Great product.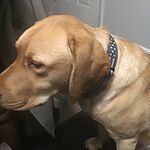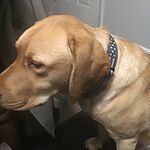 Q: I bought one awhile ago and it looked fantastic but the color faded to drab within a month.Has anyone else experienced the same?
A: We are sorry to hear that your collar has faded. Please send us an email at
info@thinbluelineusa.com
and we would be happy to replace this for you!
Q: Is the clasp made of metal?
A: The clasps are made of plastic.
Q: Wish the collar came in a martingale collar
A: Martingale collars will be available for the holiday season! Please stay tuned.
Q: Can I attach a velcro name patch to the collar?
A: Because of the material of the dog collar, a velcro patch would not stay attached.