Slideshow
Other Top Rated Products
5.0 star rating
39 Reviews
Quality
Review by Richard P. on 10 Mar 2020
review stating Quality
I purchased two of these Velcro flags for my ballistic vest and the vest of my son. Solid and thick. Fits perfectly. I also appreciate the free thin blue line American flag sticker I received with my order. Thank you.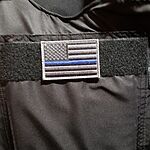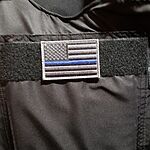 Flag Patch thin blue line.
Review by Dennis D. on 9 Jul 2020
review stating Flag Patch thin blue line.
Looks to be good quality, will be perfect on my vest.
The patch is great
Review by Sean R. on 28 Jun 2020
review stating The patch is great
The patch is great
Subdued Flag Patch
Review by Thomas on 3 Apr 2020
review stating Subdued Flag Patch
On sale. Excellent price and quality. Fast shipping.
Awesome!!
Review by Stephen D. on 30 Mar 2020
review stating Awesome!!
Awesome price..product..and service!!
Have told many friends and potential customers...keep up the good work!!