Slideshow
Other Top Rated Products
4.9 star rating
137 Reviews
Bad Ass
Review by Derek L. on 11 Dec 2016
review stating Bad Ass
Great service for great people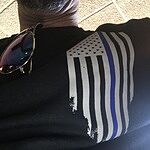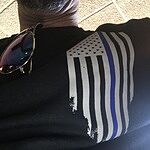 Fits Him Perfectly
Review by Deborah L. on 31 Jul 2020
review stating Fits Him Perfectly
This is long enough for his 6'4" frame and broad shoulders. He proudly wears it.
Samantha C.
5 star rating
Love it!
Review by Samantha C. on 28 Jul 2020
review stating Love it!
Good quality and Exactly what I was looking for!
Fits perfect
Review by Deborah on 16 Jul 2020
review stating Fits perfect
We ordered UP on this shirt because he is 6'4", broad shoulders and long arms. Normally, a 2xxl(tall) works, this fit the bill. Granted it is a bit big around the waist but tucked in no one would notice. Graphics are beautiful, not annoying, scratchy tags and great customer service. Thank you.
Kathleen M.
5 star rating
It was even nicer than
Review by Kathleen M. on 6 Jul 2020
review stating It was even nicer than
It was even nicer than I expected