Slideshow
Other Top Rated Products
4.9 star rating
1158 Reviews
Love supporting the true heros
Review by Kadee A. on 17 Aug 2020
review stating Love supporting the true heros
Love I can support the people who make sure we live our best life! Thank you! Product is great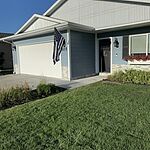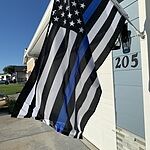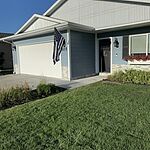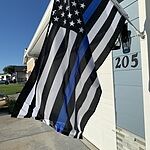 Azeezaly J.
5.0 star rating
Thank you
Review by Azeezaly J. on 13 Aug 2020
review stating Thank you
It is my honor to support officers and demonstrate my pride by flying the Thin Blue Line flag in front of my house as symbol of support.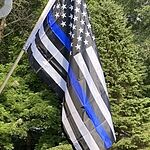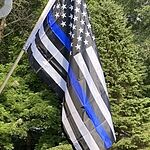 Edward H.
5.0 star rating
Support the Blue
Review by Edward H. on 11 Aug 2020
review stating Support the Blue
Love my flag...looks good next to my traditional American flag!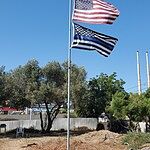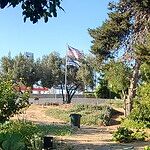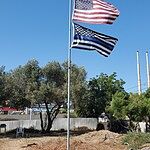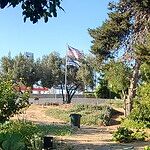 Comments by Store Owner on Review by Edward H. on 11 Aug 2020
Hello Edward,

Thank you for supporting the Thin Blue Line! We appreciate your review and look forward to working with you again.
Debbie H.
5.0 star rating
Thin blue line flag
Review by Debbie H. on 28 Jul 2020
review stating Thin blue line flag
This flag is Amazing. I have had a ton of complaints about the size and how well it looks next to the American flag when lit up at night
Thomas H.
5.0 star rating
Awesome Flag
Review by Thomas H. on 28 Jul 2020
review stating Awesome Flag
Just got my Thin Blue Line and it looks great. Thanks, I'll be sure to get back with you for additional purchases.
Q: would it withstand being flown on a vehicle due to the higher speeds? Thanks!
A: Yes! This flag is suitable to be flown on a vehicle.
Q: Now really a question; well maybe!! I don't seem to see in any of your advertising what the thin blue line symbolizes!!! Perhaps you'd sell more if people knew why they were buying it!!!
A: Thanks for the feedback! The Thin Blue Line American Flag serves as a testament to the valor of police officers across the country. The courage exhibited by officers in the line of duty is represented by the Thin Blue Line in the center of the flag. The solemn black background acts as a memorial to the lives lost while shielding citizens from anarchy. Together, this flag is a stunning memento; prefect for showing support to Law Enforcement Officers everywhere.
Q: Protocol: is it considered appropriate to fly this flag on the same pole as aneeded original American flag as long as the original American flag is on top? Or do they need to be on separate poles?
A: Thank you for contacting us. As long as the American Flag is on top of the Thin Blue Line flag, you are following the correct protocol.
Q: On a.garden flag, where are the stars in connection to the blue line? Right or left of blue line as I am looking at it?
A: When displayed vertically, the stars are located in the upper left (the correct way to display the flag)
Q: Are both the 3 x 5 and 4 x 6 double sided flags?
A: Yes, both flags are double sided!