Slideshow
Other Top Rated Products
4.9 star rating
1061 Reviews
Flying high and Proud
Review by Alan M. on 20 Apr 2020
review stating Flying high and Proud
Flying high and Proud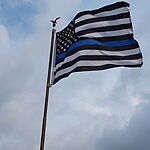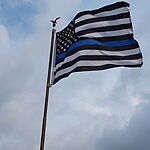 Blue Line flag
Review by Steve M. on 11 Apr 2020
review stating Blue Line flag
Received my new flag hope that it holds up to the wind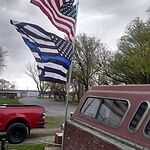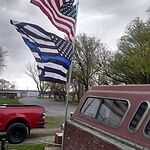 5150cycler
5.0 star rating
Flag
Review by 5150cycler on 4 Mar 2020
review stating Flag
Flag just as listed. Flying Proudly at my front door.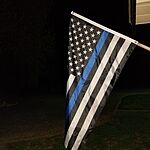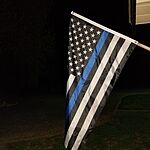 Jennifer R.
5.0 star rating
I love all my purchases!!
Review by Jennifer R. on 26 Dec 2019
review stating I love all my purchases!!
I love all my purchases!! Great quality fast shipping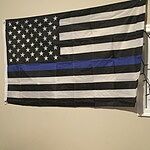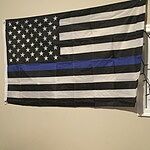 Stella C.
5.0 star rating
Thin Blue Line
Review by Stella C. on 22 Dec 2019
review stating Thin Blue Line
Thank you Thin Blue Line for the awesome service...my flag came timely and was exactly as described! I will continue to order from you!💙🖤💙🖤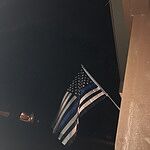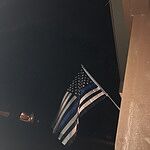 Q: would it withstand being flown on a vehicle due to the higher speeds? Thanks!
A: Yes! This flag is suitable to be flown on a vehicle.
Q: Now really a question; well maybe!! I don't seem to see in any of your advertising what the thin blue line symbolizes!!! Perhaps you'd sell more if people knew why they were buying it!!!
A: Thanks for the feedback! The Thin Blue Line American Flag serves as a testament to the valor of police officers across the country. The courage exhibited by officers in the line of duty is represented by the Thin Blue Line in the center of the flag. The solemn black background acts as a memorial to the lives lost while shielding citizens from anarchy. Together, this flag is a stunning memento; prefect for showing support to Law Enforcement Officers everywhere.
Q: Protocol: is it considered appropriate to fly this flag on the same pole as aneeded original American flag as long as the original American flag is on top? Or do they need to be on separate poles?
A: Thank you for contacting us. As long as the American Flag is on top of the Thin Blue Line flag, you are following the correct protocol.
Q: On a.garden flag, where are the stars in connection to the blue line? Right or left of blue line as I am looking at it?
A: When displayed vertically, the stars are located in the upper left (the correct way to display the flag)
Q: Are both the 3 x 5 and 4 x 6 double sided flags?
A: Yes, both flags are double sided!