Slideshow
Other Top Rated Products
4.9 star rating
2115 Reviews
(2008)
(68)
(18)
(12)
(9)
Awesome
Review by Michael M. on 25 Jul 2020
review stating Awesome
love the bracelets that me and my family wear proudly and the shirt I wear often and the flag I fly proudly.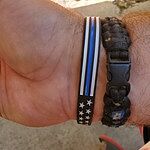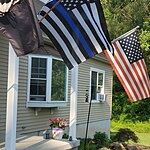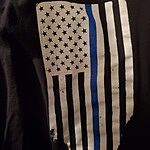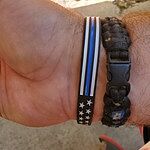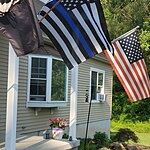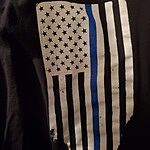 TBL Wristband
Review by Jesse C. on 11 May 2017
review stating TBL Wristband
Awesome wristband; standard 8" size, feels a lot more sturdy than normal ones. Eye-catching and patriotic. Ordered a 2-pack and gave one to my friend who also wants to be a cop after college.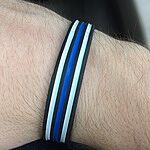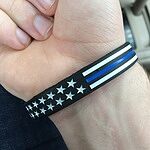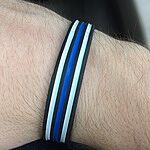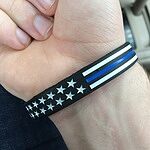 Comments by Store Owner on Review by Jesse C. on 11 May 2017
Jesse, thank you for shopping with us!
Love it!
Review by megan t. on 10 Nov 2021
review stating Love it!
Love it!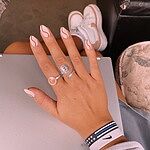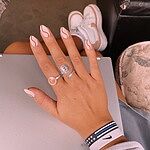 Always good
Review by Valentina M. on 3 Nov 2021
review stating Always good
I wear this bracelets for honoring all low enforcement officers for their dedication and thank you for what they are doing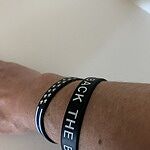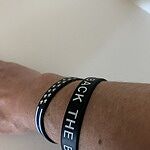 Love my thin blue line
Review by Angela W. on 19 Oct 2021
review stating Love my thin blue line
Love my thin blue line bracelet. I wear it proudly along with my thin red line bracelet since my sons are volunteer firefighters.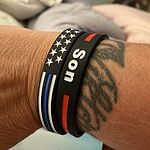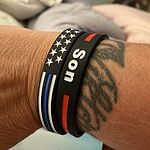 Q: Does any of the proceeds go toward the police departments?
A: Our core mission is to provide quality products while making a difference in the law enforcement community. We are proud to be Platinum Circle Sponsors of Concerns of Police Survivors (C.O.P.S.) and corporate partners of the National Law Enforcement Officers Memorial Fund. We pride ourselves on always having at least one item in stock, where we've made the commitment to donate 100% of the proceeds to a selected law enforcement charity. We're always looking for additional ways to help make a difference in the Thin Blue Line community.