Slideshow
Other Top Rated Products
4.9 star rating
348 Reviews
Great product
Review by David Z. on 27 Feb 2017
review stating Great product
The items purchased included this sweatshirt and many other items. All items were well designed and produced. Enjoy supporting another fallen brother of Corrections!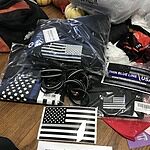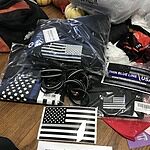 Francisco S.
5 star rating
Great sweatshirt
Review by Francisco S. on 28 Dec 2016
review stating Great sweatshirt
I love this product. Very great and warm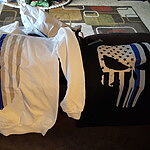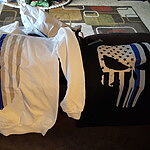 Thin blue line hoodie
Review by Gina on 28 Nov 2016
review stating Thin blue line hoodie
I love tihis sweatshirt! Everywhere I go I get compliments on it. I have bought several more for friends of mine!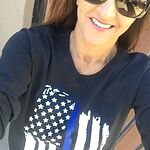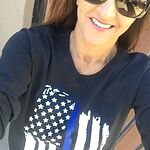 Thin Blue Line Hoodie
Review by Don Y. on 30 Jan 2020
review stating Thin Blue Line Hoodie
Great way to show our support, perfect fit. Good quality and price. Thanks
Comfortable/fast shipping
Review by Kenneth M. on 29 Jan 2020
review stating Comfortable/fast shipping
Very comfortable, true to size and quick shipping
Q: Do these hoodies fit like normal T-shirt sizes?
A: These hoodies fit true to size.